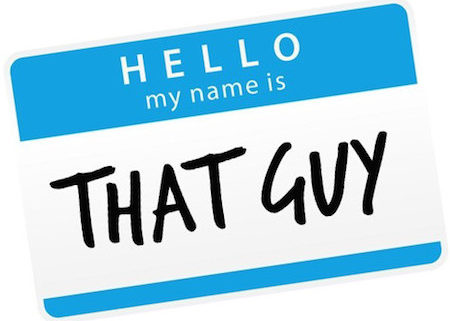 How to be "That Guy" in the Home Show
When you're at a home show, you see him (or her!) walk down the aisle. You and your colleagues talk about him after he goes by, hoping he doesn't notice. You smile awkwardly and try not to make eye contact as you pass his booth, what would you do if he talked to you?!
He or she is That Guy/That Girl, rocking the home show!
"He's typing away on his laptop, making calls, and always busy on his phone. He must be doing so well and have so many leads from the show, he has to do it 'round the clock!"

 "This booth is so streamlined and minimalistic, there's hardly anything in the booth! It's almost mysterious what the company does. I can't wait to look up the company and try to figure out if I need their services!"

"Wow, he knows my name! It makes my interaction with him so personal and touching. I will definitely be calling him when I need his services!"

"Oh, I remember that company from last year! I think I talked to the same woman too. Huh, I didn't get a call from her. I must not have made a good impression. I'll make sure I go back today and give her my information again."

"A shower cap! I've always wanted one. Let me put it in my bag, I can't wait to use it when I get home!"
After reading this, we hope it's obvious that you don't actually want to be That Guy/That Girl, or even That Booth, at the Home Shows. As you're preparing your staff for the Home Shows to come, make sure you review our Exhibitor Tips. You want to ensure your staff working the booth engages with the public, your booth and give-aways clearly presents your company's products and/or services, and follows up on leads in a timely manner.
https://www.homeshowtime.com/wp-content/uploads/2017/01/That-Guy-Rotate.jpg
331
450
Joni Sommer
http://www.homeshowtime.com/wp-content/uploads/2015/01/logo-evergreen-header.png
Joni Sommer
2017-01-12 15:50:49
2017-02-21 11:20:28
How to be "That Guy" in the Home Show