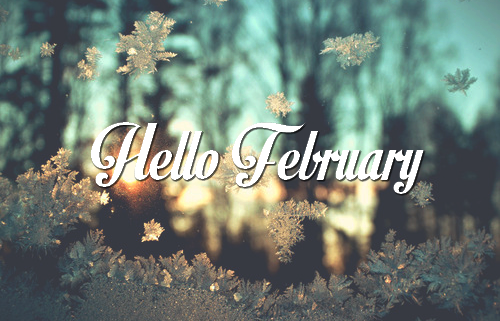 For those of us on the west coast, February marks the transition into spring, even though we know we'll likely get another cold snap before the season is truly here. Alberta's groundhog, Balzac Billy, declared an early spring for Canada's western provinces for 2016! With Spring coming, everyone is excited to head outside into the fresh air. But before you do, there are still some things to take care of inside first! Follow our tips to make your home happy and healthy for February and the coming Spring.
Here are our suggestions of what to do for your home this February!
At the beginning of the month, or whatever fits best into your schedule each month, check and reset your GFCI outlets, clean your garbage disposal and range hood filter, and inspect your fire extinguishers and HVAC filters.
In each bathroom in your home, check the caulking around sinks, showers, and bathtubs. Remove any old, damaged caulking and apply again to reseal. Remove the shower heads and clean any sediment from them so they perform to their maximum efficiency. Run water through any lesser used taps and flush toilets to keep everything flowing smoothly.
Give your bathroom a quick facelift by replacing the shower curtains. If your budget allows, swap out the towels and floor mats for new ones to match the shower curtain.
In the kitchen, wipe down the exterior of the fridge and wipe out any spills inside. Replace the baking soda to keep things smelling fresh.
If you are planning on selling your home, make a plan to list it in the spring or summer. This may involve planning some repairs around the home and purging your belongings to stage the house for selling.
Tidy the entrances to your home, cleaning up any mud and dirt that has been dragged in over the winter. If you don't have somewhere to put muddy shoes, set up a spot to reduce tracking it throughout the house.
If you haven't painted in a while, plan to tackle this project this spring! Choose which room(s) you're going to paint and have fun choosing colour(s)! Make a shopping list with how much of each colour of paint you need, drop sheets, paint brushes, rollers, and trays. If you're lucky, you can plan this for a day when the weather is on the warmer/drier side so you can open windows to help air out the house and dry the paint.
September Home Maintenance | October Home Maintenance | November Home Maintenance | December Home Maintenance | January Home Maintenance | February Home Maintenance
https://www.homeshowtime.com/wp-content/uploads/2015/09/February.png
333
500
Joni Sommer
http://www.homeshowtime.com/wp-content/uploads/2015/01/logo-evergreen-header.png
Joni Sommer
2016-02-03 11:25:47
2016-02-23 11:50:03
February Home Maintenance