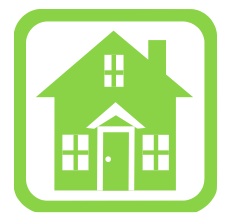 Septic systems are common for homes in rural areas of British Columbia to manage their household sewage. In our province, it is your legal responsibility as a homeowner to maintain your system and correct any problems.
The Capital Region District states that over 27,000 homes in the region have a septic system installed, a number which grows annually. A system in your backyard give you an effective and long-term treatment plan for wastewater, and if maintained, an environmentally friendly treatment option.
While your septic system is out of sight, it cannot be out of mind. You may not be aware there is an issue until you notice unpleasant odours around your property, or you sinks and toilets are draining slower than usual. Home owners should call a professional as soon as they notice soggy ground over the drain field or worse, sewage surfacing outside.
Some regions of the province offer resources and workshops to homeowners to teach them about their septic system and how to care for it.
Capital Region District – Septic Savvy
Columbia-Shuswap Regional District – Septic Smart
Cowichan Valley Regional District – Septic Savvy
Nanaimo Regional District – Septic Smart
Rebate Alert! Beginning in September 2014, the Nanaimo Regional District is offering up to $600 per household to assist homeowners to maintain their septic systems, as well as free workshops! See the Nanaimo Regional District Septic Smart page for details. Other communities should contact their city's sewer department for local resources.
https://www.homeshowtime.com/wp-content/uploads/2015/01/House.jpg
224
234
Joni Sommer
http://www.homeshowtime.com/wp-content/uploads/2015/01/logo-evergreen-header.png
Joni Sommer
2014-08-27 00:00:15
2015-01-30 10:45:54
Care for your Septic System