Autumn is a beautiful time of year, marked by welcoming the cooler temperatures and the beauty of leaves changing colour. The season also tends to fly by, as if the strong winter weather can't wait to roar in and make its presence felt.
With such a seemingly short time between the end of summer and the beginning of winter weather, there are only so many weekends for homeowners to prepare their home for the weather to come. However, preparing your home for winter, or "winterizing", will make your home more comfortable when the temperature drops and save you substantial money along the way.
Leaves falling can be beautiful, but many of those leaves will find their way into your gutters and can cause a host of problems. If you allow twigs, leaves, and pine needles to build up in your gutters, you welcome problems that can have costly results.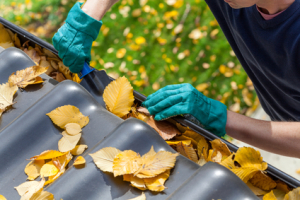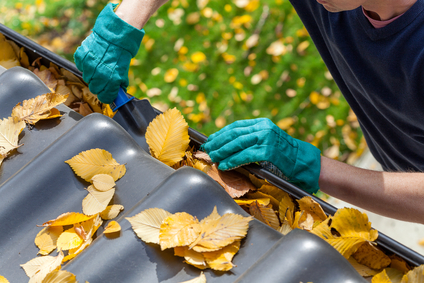 Winter rain and snowfall needs a place to go once it falls on your roof. Clear gutters allows this water to drain off of your roof and into street-level drainage systems. If the gutters are not clear, ice dams may form and the water will seep in through the roof. This will weaken your roof and heavy snowfall can cause a roof to collapse under the weight. Your gutters should be checked throughout the fall, especially if there are a lot of trees around your home.
If you feel that your home is cooler than it should be, consider adding additional insulation to your attic. Inspect your attic to determine the condition of the insulation; if you can see your ceiling joists, it's time to add more insulation. A cold house in the winter can indicate improper insulation in your home and should be addressed.
If your attic insulation is sufficient, the cause of a drafty home may be leaky doors or windows. On a windy day, go around your home and inspect each exterior door and window. Stand next to it and using the wind as your tool, determine if there are any leaks letting outside air in. For exterior doors, install a door sweep to prevent drafts coming in at the bottom of the door. Leaks around windows can be fixed with some caulking or weather stripping.
https://www.homeshowtime.com/wp-content/uploads/2014/11/blog-fall.jpg
300
850
Joni Sommer
http://www.homeshowtime.com/wp-content/uploads/2015/01/logo-evergreen-header.png
Joni Sommer
2014-11-13 00:00:46
2015-05-11 17:15:40
Safeguard your Home from Harsh West Coast Winter Weather