Hours:
Friday     1:00 pm – 6:00 pm
Saturday 9:30 am – 5:30 pm
Sunday  10:00 am – 4:00 pm
GENERAL ADMISSION: FREE
---
The last weekend of September is home to the 22nd Annual Cowichan Valley Fall Home Show, held at the Cowichan Exhibition Park September 25-27. We hope you'll be able to join us for this fantastic display of home decor and home renovation products and services!
Come meet local experts in the home industry, such as plumbing, painting, roofing, and kitchens! There are over 90 exhibits on display, with demonstrations of the latest products and professionals on hand to discuss YOUR home projects with. FREE ADMISSION and a great way to spend your weekend!
>> See the list of exhibitors and show map here! <<
While you're at the show, don't forget to enter your name into the draw for your chance to WIN a $200 gift card to Hudson's on First!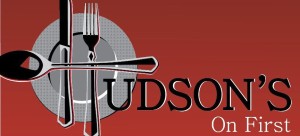 Looking for information for Exhibitors? Click here to switch to the Cowichan Valley Home Expo Exhibitor Information!